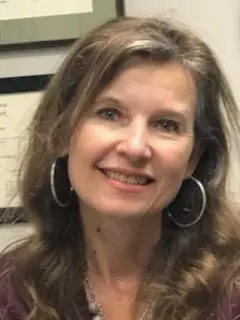 Marlena Pique is a licensed clinical social worker and currently holds licensure in four states: Mississippi, Georgia, Maryland and West Virginia. She has been practicing social work and counseling since 1994. She has extensive experience with children, families, and individuals of all faith backgrounds. Marlena has worked for Bethany Christian Services, Children's Healthcare of Atlanta, Catholic Charities of Atlanta, Brook Lane Health Services of Hagerstown, Maryland and Christian Psychological Services of Martinsburg, West Virginia. Marlena is passionate about children, teens and families, and all of God's people. She is dedicated to serving the Body of Christ and bringing His love, mercy and compassion to others, as she has found herself. Marlena and her husband Bruce, and their four children, currently reside in Long Beach, and recently moved to the Coast of Mississippi, where they were married in 2001.
Marlena is now offering telehealth therapy through a secure HIPPA compliant virtual office below:
---
Keith D'Angelo is a Licensed Clinical Social Worker (LCSW), licensed to practice in Mississippi and Louisiana, and is a former Board Approved LCSW Supervisor. Born in New Orleans, Keith lived and worked in south Louisiana before moving to coastal Mississippi in 2007. After earning his Bachelor's degree in Psychology and Master's of Social Work at LSU in Baton Rouge, Keith has been working in mental health professionally since 1997 and has extensive experience working with adolescents and adults of all faith backgrounds, including the privilege of providing mental health support for US Navy special operators for over ten years.
Keith is passionate about serving God through helping others in emotional pain, and when not working, he enjoys being with his dogs Jax and Chloe, playing golf and electric guitar, and watching LSU football and baseball.
Contact Me: [email protected]
---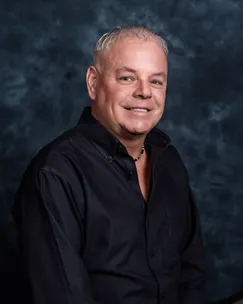 Navigating life's inevitable challenges can be difficult, but you do not have to face it alone. With over 10 years of experience in relational, addiction, complex trauma, anxiety/depression and family issues, I believe that I can be the person to help you face it. My experience also extends to military populations in which I have specialized training and experience.
My focus is to develop a supportive and collaborative relationship with you where I am present as you discover new skills, access inner wisdom, and take meaningful action towards your goals. I strive to give my clients a safe, compassionate place of caring where the Holy Spirit is able to give both of us his wisdom and guidance as we address behavior patterns that are causing conflict and contradiction in your life.

I am passionate about enabling you to become an expert about using the tools that God has blessed you with to better your life and relationships.

Please reach out to me today to begin this journey of wholeness together!

Contact Me: [email protected]